ULTIMATE KALPHITE QUEEN SLAYER GUIDE BY SLAYERSWINGS
Alright let me start of by saying the obvious
*If you are in a team using lootshare, no point in using ring of wealth
*Kalphite queen uses prayer so verac's or combat switch will help alot
*can be done as a slayer task if your task is kalphites
*Kalphite Queen can be assigned as a special task from Suoma.
Now, to the guides
My personal favorites, Verac's and slayer.
Bandos method(Bandos is one of the best range defences

)
Inventory(if you are using verac's carry a godsword or high hitting weapon for first form, and a special weapon)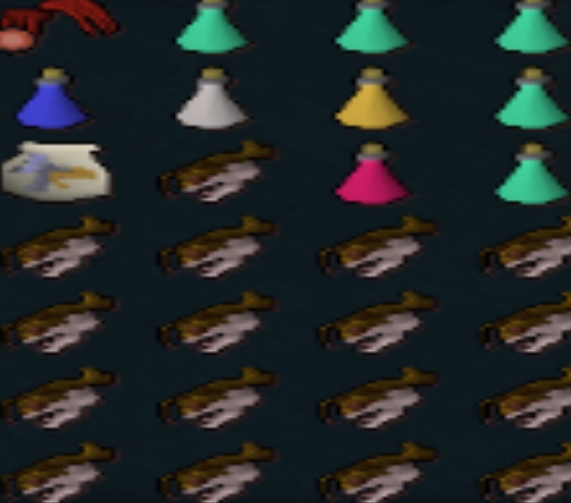 BEST FAMILIARS!!!!!!!!!
*Bull Ant - Level 40
*Spirit terrorbird - Level 52
*War Tort - Level 67
*Pack Yak - Level 96
(unicorn would work fine if you are in a team, or are a pro at KQ

)
~TIPS!!!!~
*KQ hits range, melee, and mage, ur protected mage, melee doesnt hit hard sometimes, but range hits hard, so it is advised you safe.
*when you are at the turn before the guardians that are surrounding the hole, pot up and get prayer ready there.
*When fighting KQ, try to use the KQ to trap the Guardians so you dont have to worry about those pests.
* Bring as much prayer gear as you can in slots that dont affect defence much, like stole, aura, and even bandos boots would be a sneak in

~~~NOTABLE DROPS~~~~
Dragon Chainbody -- 2.9M as of April, 02, 2012
Dragon 2h Sword -- 794,200 as of April
Me soloing KQ 1.5 times.


Similar topics
---
Permissions in this forum:
You
cannot
reply to topics in this forum